Foundations of Vinyasa Yoga: Modified Ashtanga Workshop
Fusion is home to a variety of both teaching and yoga styles, with breath and safe alignment always being the most important elements.  We are proud to have Joanne Sanchez, RYT & RYS, as part of our team at Fusion, bringing a depth of knowledge of the Ashtanga Yoga lineage and having trained students and teachers alike from all over the world.  Over 20 years of independent studies and 10 years of teaching (some spent in India) has truly made Joanne a "teacher's teacher", and she was recently able to share some of her knowledge with Fusion students at her Foundations of Vinyasa Yoga: Modified Ashtanga Workshop.
Here's what we covered during the 3-hour workshop:
Joanne introduced herself and warmed the group up with some quotes from martial artist and philosopher, Bruce Lee.  She made strong, understandable correlations between his words and some of Patanjali's 8 limbs of yoga from the Yoga Sutras, the most ancient and authoritative yogic text that can often lead to as many questions as answers.
We opened with mantra to invite the protection of both students and teacher, creating a space for intelligent, harmonious study.  The group then did call and response using the sanskrit names of the Primary Series poses.  The group explored the three main bandhas, or body locks, meant for cultivating strength and maintaining energetic seals within the body.  Pairing up, everyone received hands on guidance to really FEEL the power and space that is created when using both bandhas and breath (pranayama), and to engage both mind and body in a one-pointed state of concentration.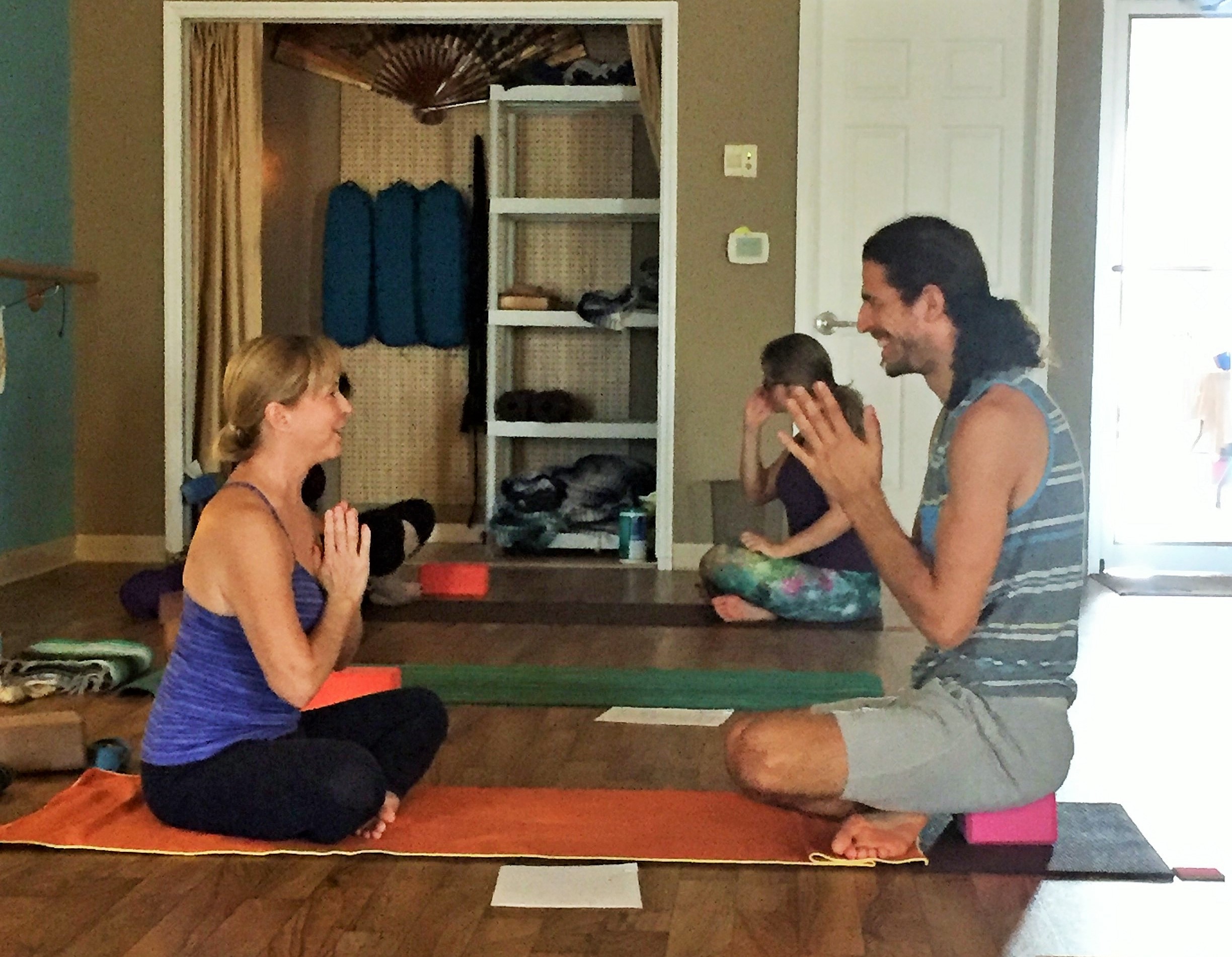 Applying the pranayama and bandhas to the physical asana practice, students were led through the majority of the Ashtanga Primary Series.  Linking breath with movement and taking necessary modifications, students warmed with Classical Surya Namaskar A & B (Sun Salutations), then worked through standing and balance poses, twists, seated postures, back bends, and inversions.  Arm balances were introduced with a strong emphasis on using the bandhas for added power.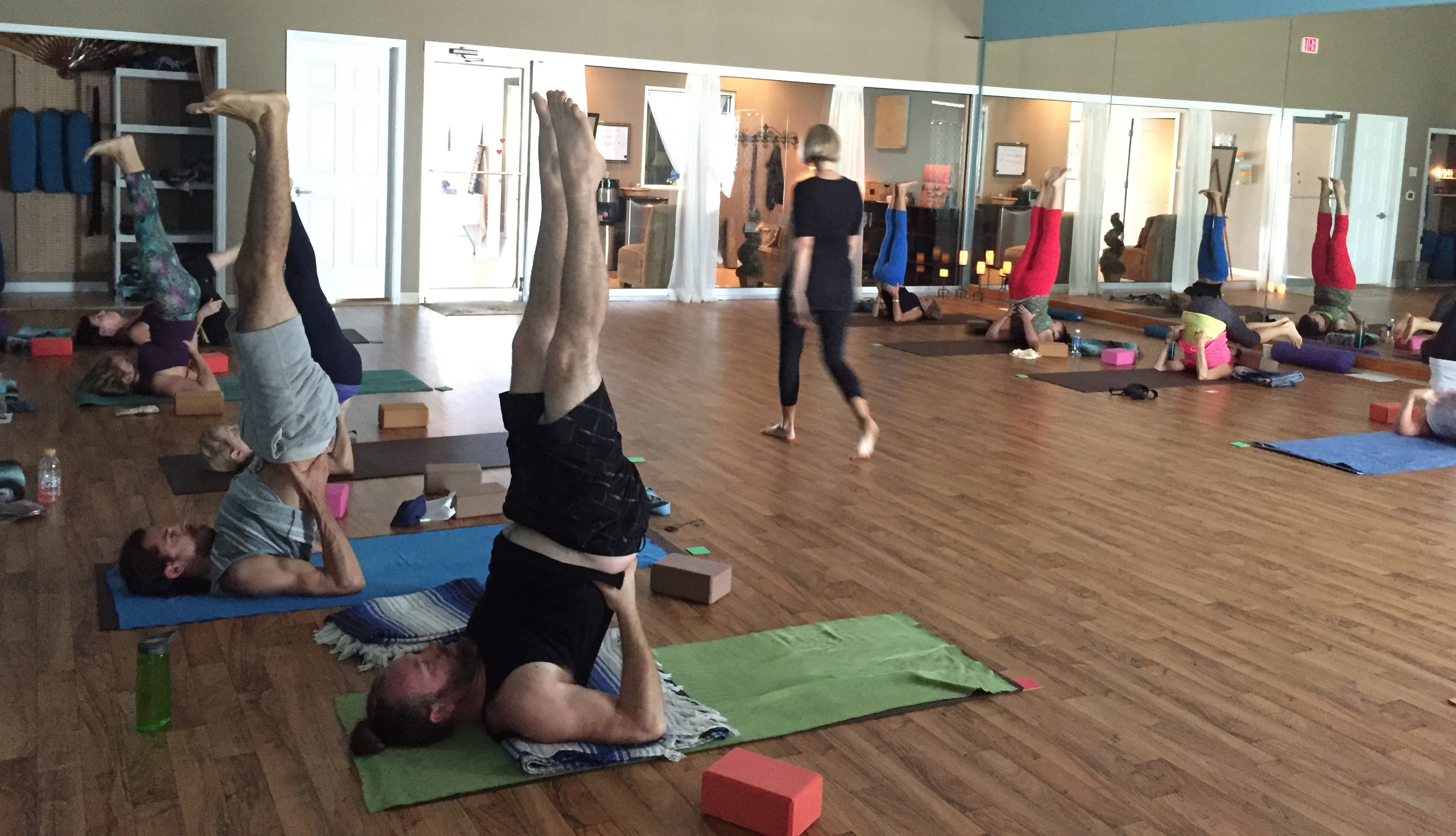 After countless vinyasas the group was ready for Savasana!  Twenty minutes were devoted to the final resting pose, allowing students to receive all the benefits of their practice while achieving a deepened state of conscious relaxation.
Current Yoga Alliance Teachers received three Continuing Education Credits for this workshop, but all attendees left with a deeper understanding of the Ashtanga lineage and a powerful, conscientious practice.  We are looking forward to Joanne's next workshop September 24th, Introduction to Meditation and Pranayama!