Our Fusion Philosophy is simple…
Breathe. Move. Make the Connection with Your Body and Mind.
Achieve the Perfect Blend for Ultimate Health & Wellness.
The energy is incredible! We are very excited to offer Estero's newest Yoga studio and Wellness center serving Fort Myers, Bonita Springs and our wonderful surrounding Southwest Florida communities. Just a few minutes to Fort Myers and Bonita Springs in Lee County, and Naples in Collier County, we are conveniently located between I-75 and Tamiami Trail (US 41).
Our mission is attainable and realistic…to guide students through practice and education leading towards ultimate health and wellness by fusing a variety of styles and proper movements with awareness of the body and breath, while simultaneously achieving calmness of the mind.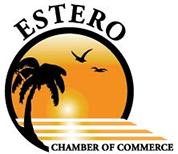 We offer a fusion of different styles of yoga and other fitness types of group and private classes, inspiring and knowledgeable teachers, wellness-oriented educational workshops, seminars and events. We have a variety of class times and programs to meet your needs.
We are always open to suggestions and input on what our students need and desire so please feel free to let us know when you see us or perhaps by email or through the Contact Us option on this site.
Our intentions are always the same at Fusion: Making a difference for our students to acquire an improved state of well-being. Namaste.